A Typical Sailing Day On Board
If you're reading this article then you must be interested in sailing. Or, spending a day on a boat. Or, you're a sea lover. Or, you came here by accident. Whatever the reasons, you are here to find out what a typical day on board looks like.

If you are on your way to charter a boat, be sure to decide on the type of charter - You can choose between bareboat, crewed or luxury yacht charter. Depending on the type, you can decide what your sailing day is going to look like. Keep in mind that bareboat charter will offer you the most freedom, meaning that you can do whatever you want without anyone intruding, but it will also require you to organize, well, everything. Crewed as well as luxury charter are perfect if you want to fully relax on your sailing holiday and allow your experienced crew to do their best.
Your day on board will also depend on who you're with. If you're sailing with your kids and family, you'll have a day filled with all sorts of activities. However, if you're sailing with your friends, we're sure you'll have a more laid-back holiday combined with lots of partying. There is a number of things you can do on board depending on the time of day. Here are some recommendations.
Morning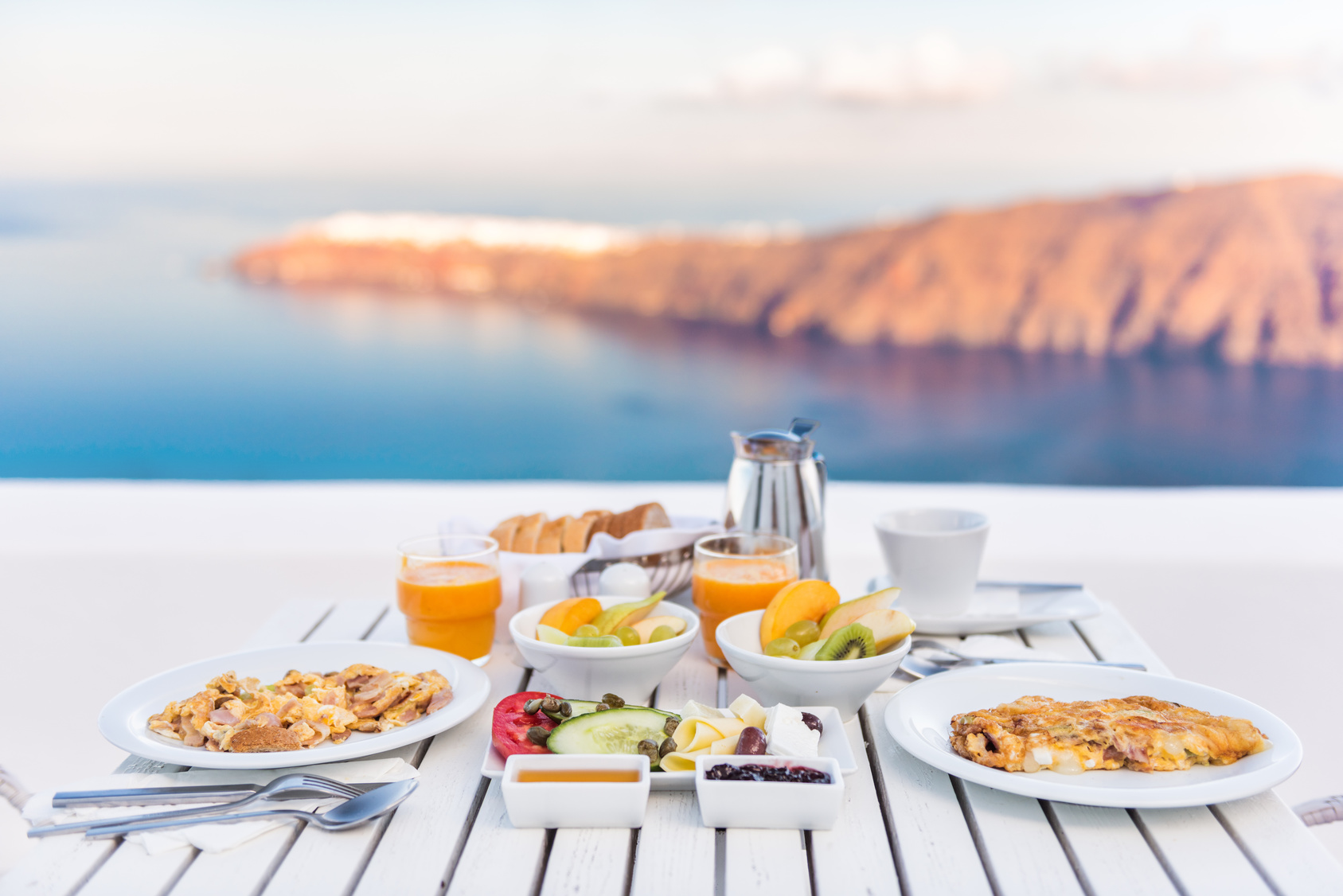 To some, morning is the best time of the day. Yet, for others, it's the worst. If you fit into the first category, you'll definitely enjoy mornings on board. Nothing can replace the sight of the sun peeking out of the horizon combined with a brisk, salty air. After you've woken up and witnessed the amazing sunrise, you can start your day by sipping coffee and eating a light breakfast. You can do so on board of your boat or in a marina of your choice. It would be best to spend at least one day of your sailing holiday in a marina because you'll surely need to do some essential grocery shopping. Moreover, you can spend your morning fishing with the locals, as well as planning the route for the day. If you opt for a crewed charter, your skipper can help you by recommending the best places to visit in the area. After you've decided where you wish to sail, it is best to set off in the morning hours so you have plenty of time on your hands. You can take a break and stop in a bay of your choice, enjoy a morning swim or sunbathe on the deck while the sun is not very strong. After that, you can grab a light snack and set sail towards your destination.
Afternoon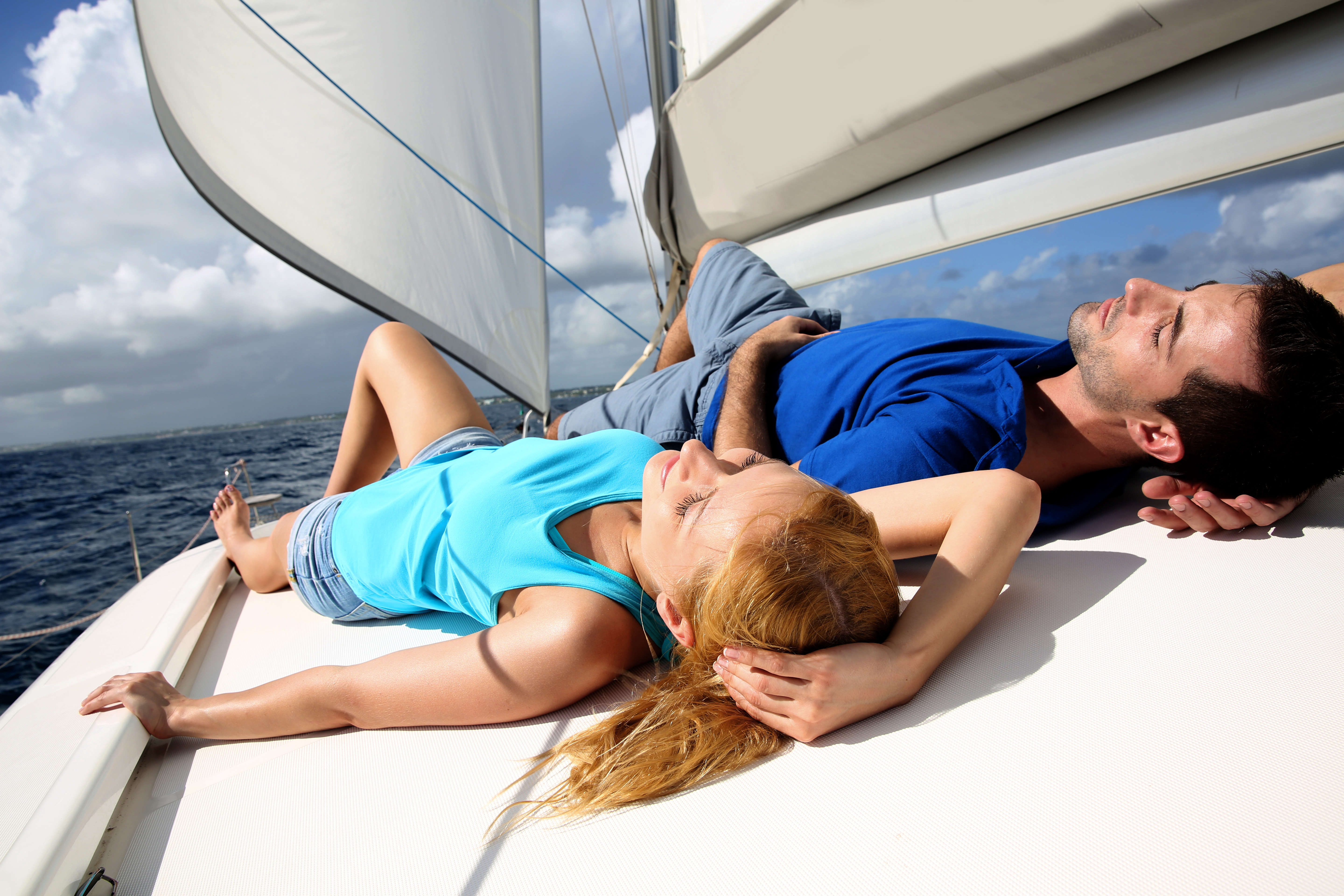 When on board, the afternoons can be the most active, but also the laziest part of the day. Of course, it all depends on the type of boat you're on and who you're sailing with. After you've reached your destination, you'll have lots of options to choose from. Firstly, you can have lunch on board or in a restaurant at the marina. The second option would be great if you're into trying local cuisine. If you're spending the day with your kids and family, you can do a bit of sightseeing of the area, maybe find a nice beach where you can relax and let your kids loose, or just go back to the boat and play some board games or practice watersports. If you're spending your holiday with your friends, we're sure this is the time of day you'll want to relax so you can opt for an afternoon nap on the deck, an afternoon swim or you can sip cold cocktails in one of the beach bars on the beach or on board. Keep in mind that crewed and luxury charter will make your afternoons more relaxed since you won't have to worry about cooking.
Evening
The evening is usually the laziest time of the day and it is mostly reserved for relaxing activities. However, it can also be the most exciting time (if you're preparing a party, for example). In case you decide to stay on board, the possibilities are endless.
If you're in for a romantic atmosphere, you can watch the sunset and enjoy a glass of your favorite drink while waiting for dinner to be served. Moreover, if you're with kids or friends, you can opt for a movie night. There's nothing better than watching your favorite movie under the stars! The other option would be going out for dinner. The marinas are often surrounded by lots of restaurants where you can try local delicacies and enjoy live music. After that, you can go for a night walk and experience the beauties of the area by night. The last option would be a party night for you and your friends. Whatever you choose, you won't make a mistake.
At first sight, a typical day on board doesn't differ much from the one spent on land. On a second glance, it's completely different and much more special. Make a stop at secluded bays, enjoy a swim in deep waters, have a movie night under the stars and organize the best party ever on your deck. What more can you ask for? Charter a yacht right now and experience several truly magical sailing days.